Facility Management is a tough space to be in, and it's going to get tougher in coming times. Everyone wants to embrace IoT, Digitalitalization, Energy Management & Energy Analytics (AI, ML, etc), the difference is going to be execution.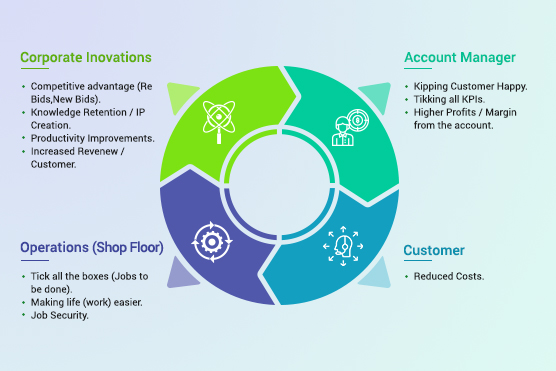 What makes Energy a double-edged sword for Facility Management Companies?
"Energy" (Thin line between ESCOs and Facility Management companies) and everything around it is kind of double-edged sword for Facility Management companies.
Some of the reasons we believe are listed below:-
1. Different Stakeholders have different aspirations. What makes it all the tougher is that aspirations are linked at the business level but not at an emotional level.
2. Expectations are so diverse, that its hard to be finding an "off the shelf solution" that caters to all. Even if you do, chances are that you will lose out on either Cost Advantage or Competitive Advantage or perhaps both.
3. One might solve the Build Vs. Buy dilemma, important question to ask is do you really have the resources (time, money) to make that happen (More so for Tier 2 and Tier 3 Facility Management companies and more for the ones that want to become more valuable [becoming an attractive "acquisition" target or challenging Tier 1 companies])